As usual, I've got a long list of books that I want to read in 2017. My goodreads reading challenge is at a modest 35 and I have no specific plans for which ones I'll choose, but there a few new releases in my preferred genres this year that I'm particularly excited about.
Horror: In the past I've tended to seek out older horror novels, but several upcoming releases have caught my eye this time around. Ania Ahlborn's The Devil Crept In, which centres around disturbing disappearances in the small town of Deer Valley, Oregon, looks great. As does Little Heaven by Nick Cutter, a tale set in a ominous New Mexico backwoods settlement called Little Heaven. I'm also keen to read Cherie Priest's Brimstone, described by the author as one part Penny Dreadful and one part American Horror Story. Should be fun! Finally, there's Sarah Pinborough's Behind her eyes, which I am getting simply on the back of knowing Pinborough's knack for deeply unsettling and menacing storylines.
Sci-Fi and Fantasy: Having read the two previous Aftermath books, I'm keen to see how this Star Wars space opera featuring Norra Wexley and her rag-tag team ends in Aftermath: Empire's End (Chuck Wendig). I'm also looking forward to the final installment of V.E.Schwab's Shades of Magic series, A Conjuring of Light, in which the fate of the four Londons will be settled. Oathbringer, the third book in Brandon Sanderson's fantastic Stormlight Archive series, will be released in November, and I'm salivating at the promise of another visit to Roshar. M.R.Carey releases the prequel to the excellent apocalyptic zombie story Girl with all the Gifts, titled The Boy on the Bridge, and on top of that, Neil Gaiman is fictionalizing Norse mythology in the book by the same name, which should be a treat. 2017 looks like it will be a good year for fantasy and sci-fi.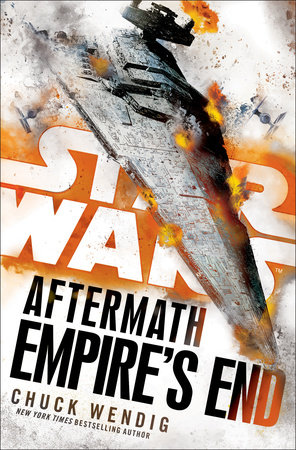 Non-fiction: In terms of non-fiction, I have singled out Beyond Inifinity: an expedition to the outer-limits of mathematics by Eugenia Cheng and In Age of Anger: A History of the Present by Pankaj Mishra. Both come highly recommended and the topics are intriguing and wonderfully complex, so my expectations are high.